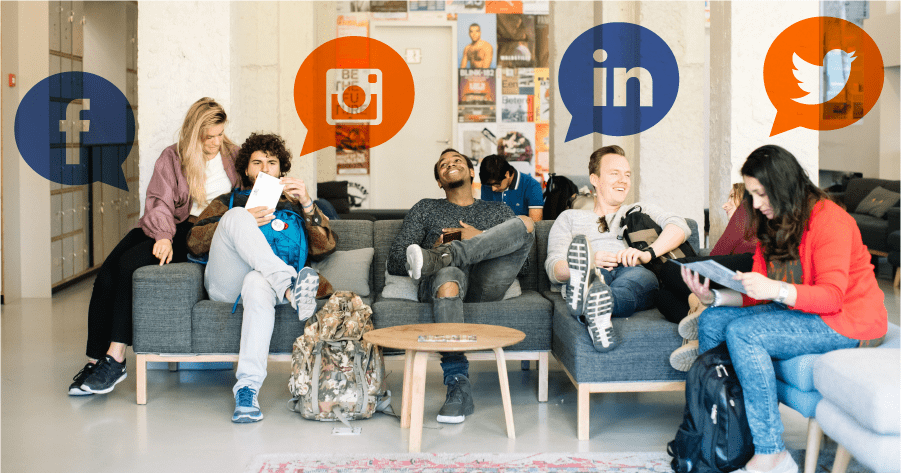 Have you heard about Account Based Social Advertising, the Social Media evolution of Account Based Marketing? Account Based Social Advertising pushes beyond the constraints of IP Address and Geographic Targeting into the realm of person-based targeting. Now your messaging can reach your target market outside of their office walls, on their mobile device at any time of day and in any situation.
Using your defined Accounts list and researched knowledge of the likely decision makers within these companies, we construct precision targeted Social Media audiences for use in Social Media Advertising campaigns across various mainstream Social Media platforms such as Facebook, Twitter, Instagram and LinkedIn.
There is no doubt that this is a powerful and compelling marketing tool to have at your disposal. Let's look at the four key benefits that will have you want to try Account Based Social Advertising today:
1. Account Based Social Advertising offers reduced cost
An Account Based Social Advertising campaign starts with a curated Account Based Marketing Audience. The precision targeting and resultant micro audiences means total Advertising cost is reduced, as your messaging is only served to an audience of individuals corresponding to your Accounts Based criteria. The reduction in costs means you can go much further with your marketing budget, running your campaign for longer or reaching your target audience more frequently during the campaign period.
2. More opportunities to Reach your audience
Account Based Social Advertising gets around one of the biggest hurdles of other Account Based Marketing approaches such as IP Address targeting – it reaches prospects far beyond their place of work, on the beach, at home and in the queue at their local supermarket. Extending the reach of your message to Social Media and mobile apps (through the Facebook Audience Network), allows you to reach your audience in unexpected times and places.
3. Higher Click-Through Rates and Social Amplification
Most Account Based Marketing approaches rely on IP Address Targeting and Display Advertising. Display Advertising is well known for poor Click Through Rates and can't offer the social amplification opportunities inherent in Social Media Advertising through the ability to Like, Comment and – most importantly – share the content with others.
Below we have the results from a recent B2B Software campaign. Facebook Advertising outperformed GDN and LinkedIn Banners, proving it as a far more engaged platform for B2B messaging than it is often credited for.

4. Superior Ad Formats and a richer storytelling experience.
Account Based Social Advertising makes use of a fantastic array of rich media ad formats, allowing you to tell your story through the use of video, slideshows, carousels or instantly loading landing pages (Canvas). Lead Generation Ads allow you to collect sign-ups, registrations and deliver gated content, all within the Facebook or Twitter news feeds.

These benefits make it clear. Account Based Social Advertising should be the next tactic you employ as part of your Account Based Marketing strategy.
Want to see it in action? Read our Materials Handling Middle East Case Study here.