LinkedIn Groups used to be one of the top candidates for event marketers looking to establish a community to support their main event. But in recent years their star has dimmed somewhat. I've even heard some people throw around terms like "ghost town" and "lost cause".
I've got a soft spot for LinkedIn Groups because we've built a lot of thriving communities there (and continue to do so), but the general public's sentiment has been a little lacklustre of late.
LinkedIn has taken notice and is taking action to bring it back to the front of the pack. You may have noticed that in February, LinkedIn retired its standalone groups app. Don't misinterpret this as an act of defeat, it's actually quite a savvy move to make groups more accessible to users on their main platform, which is anticipated for the end of the August.
Accompanying this move, there will be quite a few changes and additions designed to entice users back into the LinkedIn Groups fold. Let's take a moment to geek out about all the cool new features.
What's new and what's out?
The new LinkedIn Groups is a complete overhaul and is set to give communities an adrenaline injection to stimulate engagement. If you haven't set up a community on LinkedIn for your event yet, then now is the perfect time to chat to us and get on board.
Every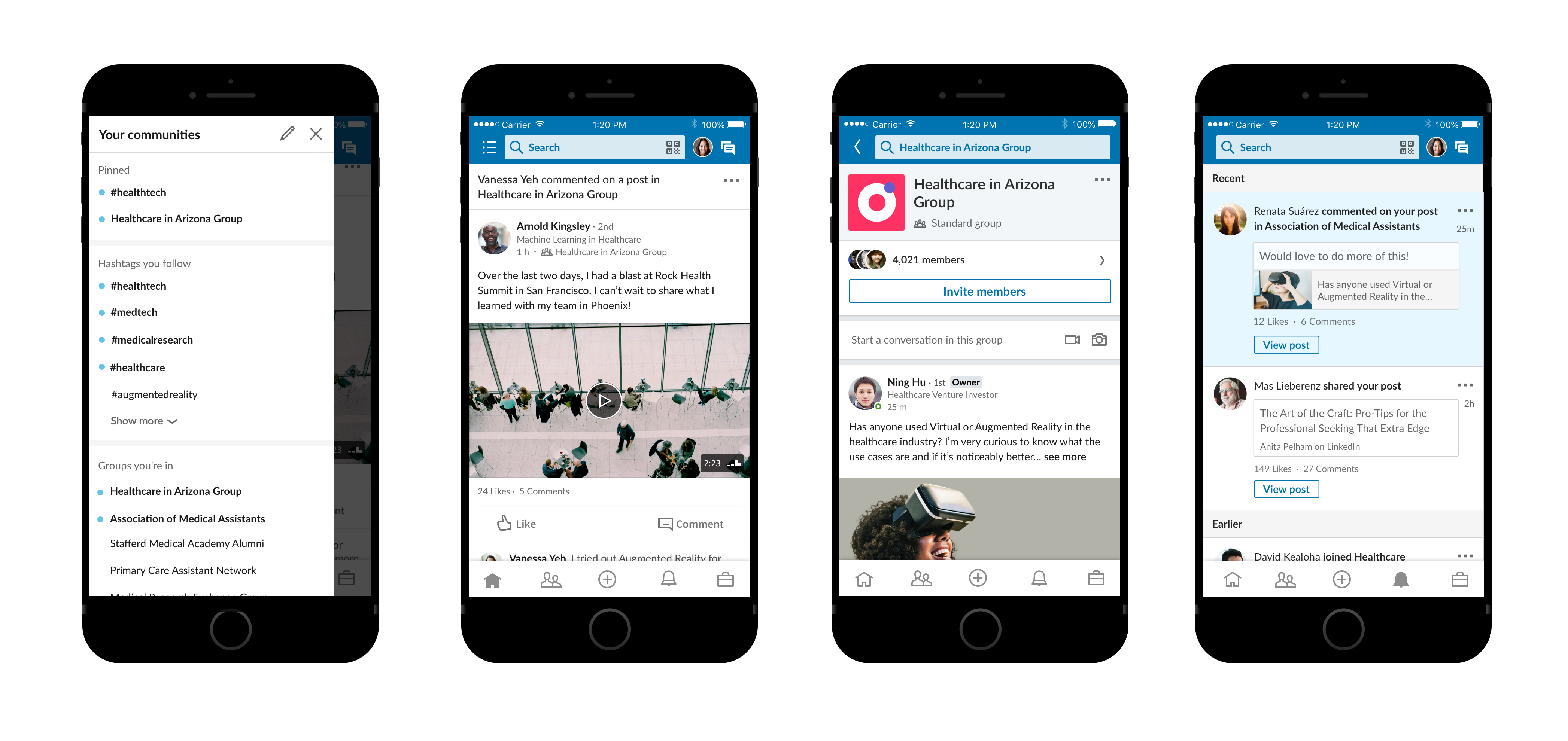 Potential group members (including potential visitors, attendees, exhibitors and sponsors) will now be able to discover and access your group directly from the LinkedIn homepage and feed on desktop and mobile.

Content and conversations happening in your group will be displayed in the LinkedIn feed, so people won't need to navigate to a separate tab to view them. Not only that, but members and admins will be able to reply to comments, edit posts and comments, and post video to Groups, as well as interact within Group discussions directly in the main LinkedIn feed.

Replies to posts will be threaded, allowing members to respond directly in the thread.

You will be able to spotlight certain content, which will collapse once members have seen it, preventing them from being exposed to content they have already seen.

Posts are going to be infused with rich media capabilities. Members will be able to edit posts as well as share video and other non-text content.

The email blast will be a thing of the past (at least for now). While this will make it slightly more difficult for you to contact your members, LinkedIn is exploring other methods (TBC) for admins to get information out.
LinkedIn Groups are back, baby!
The Social Effect offices have been buzzing at the news of the LinkedIn Groups update. I'd be lying if I said that we weren't super excited about the possibilities for our clients' communities (and our own, of course).
Get in touch with us to benefit from a 365-day-a-year community of potential visitors, attendees, exhibitors and sponsors.